Alfredo's Cucina e'
Cultura Week
at Villa Daniela Grossi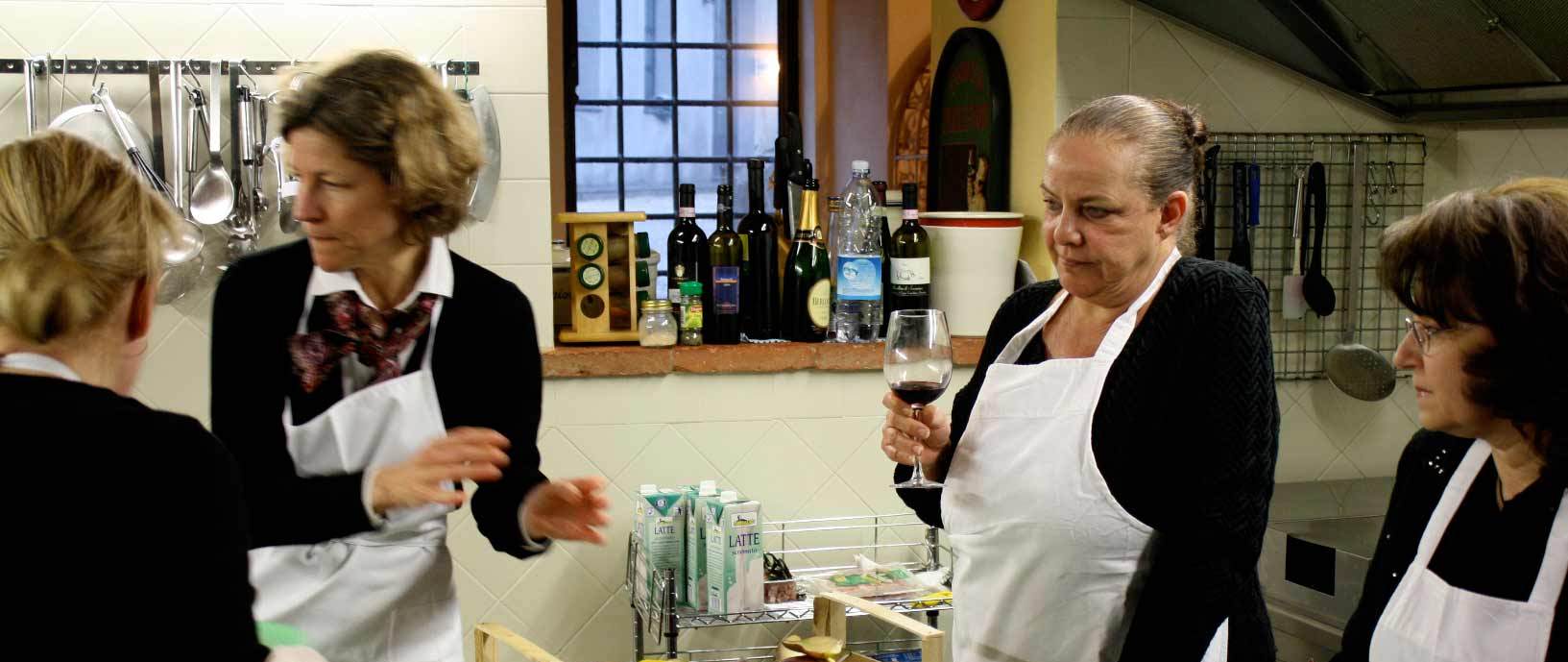 Alfredo's Cucina e Cultura
Week at Villa Daniela Grossi
October 8th to October 22nd, 2021
Includes….
2 Hands-on Cooking Classes
7 nights at Villa Daniela Grossi with cooking classes
3 nights in Venice, 2 Nights in Bellagio, Last Night Malpensa airport hotel
Price: min 18-max 20
Cost Per Person: $4,995
(Based on present rate of exchange)
Single Supplement: $650
PER DIEM COST: $385
Not included international flight
& Beverages with meals, some Meals
& Optional Tours & Tips
B=Breakfast L=Lunch D=Dinner
DAY 0: FRIDAY OCT. 8: FLIGHT FROM NEWARK TO MILANO
7:05PM: Flight UA #19 leaves Newark
DAY 1 ~ SAT OCT.9: VILLA DANIELA GROSSI: B/D
9:10am: Arrive in Malpensa
10:30am: Leave airport for Villa Daniela Grossi 4+H/367K
4:00pm: Stop at Supermercato Esselunga to pick up items
5:00pm: Arrive at Villa Daniela Grossi :www.villadanielagrossi.it
8pm: Dinner at Villa offered by Daniela and Narciso, your hosts.
Sommelier class conducted by Andrea & Kathy Paganelli
DAY 2~ SUNDAY OCT.10: VILLA DANIELA GROSSI: B/D CLASS
8am: Breakfast at Villa
9am: Free day in Lucca to shop and stroll with a guided tour in the morning
7pm: Dinner at the Villa prepared by Alfredo & Andrea with class
DAY 3 ~ MONDAY OCT 11: VILLA DANIELA GROSSI: B/L/D
8am: Breakfast at Villa
9am: Visit to the Bridge of the Devil in Tuscany: 30M/21K
10am: Visit to cheesemaking farm: Caseificio Bertagni in Garfagnana.35M/30K
1pm: Lunch Vecchio Mulino Osteria in Castelnuovo di Garfagnana)
http://vecchiomulino.info/index.php
4pm: Afternoon free: Return to Villa to relax
8pm: Dinner near the villa.
DAY 4 ~ TUESDAY OCT. 12 : VILLA DANIELA GROSSI: B/D CLASS
7am: Breakfast at Villa
9am: Leave for Certosa di Pisa Renaissance monastery near Pisa 45M/35K
10-12pm: Guided Visit of Monastery
1-3pm: Lunch and visit of Pisa Leaning Tower, Campo dei Miracoli
4:00pm: Return to villa to relax at the pool 37K/43M
7:30pm: Dinner at the villa prepared by Alfredo & Andrea or Local Chef
DAY 5~ WED. OCT. 13: VILLA DANIELA GROSSI: B/D
8am: Breakfast at Villa
9am: Leave for visit to Cinque Terre. Travel by train or hiking: 2H/118K
11am: Arrive at train station in Levante
(Some of us will hike the path on the cliffs, others will travel by ferry and train between the five little coastal towns. We start at the southernmost town, Riomaggiore. Walk through town, shop, take the train to Vernazza for lunch. Some opt to hike from Vernazza to Monterosso. Others take the train to Monterosso.
Walk around, shop, snack, meet up with the hikers, and meet our bus
Lunch will be booked at Belforte in Vernazza
7pm: Dinner at ristorante in Lucca.
DAY 6~THURSDAY OCT.14: VILLA DANIELA GROSSI: B/L/D
7am: Breakfast at Villa
8am: Leave for American Cemetery in Greve: 2H/80K
10am: Arrive at Cemetery for brief visit
11am: Arrive at Truffle farm for truffle hunt and lunch:1H/44K
5pm: Return to Villa to relax before dinner of Pannini & Gelato:: 1H/45K
DAY 7~FRIDAY OCT. 15: VILLA DANIELA GROSSI: B/L/D
7am: Breakfast at Villa
9am: Leave for visit to a Medieval village Monte Carlo: 15M/10K
11am: Vineyard Bonamico for tasting and lunch
2pm: Return to villa
7pm: Our Famous Tuscany BBQ with the Bistecca Fiorentina,
DAY 8 : SATURDAY: OCT. 16: /RAVENNA: __B/D
7am: Breakfast at Villa
8 am: leave villa in a bus for Ravenna for guided tour: Hotel :2.5H/`204K
11am-12pm: Lunch at Autogrill on route
12:30pm-2pm: Villa to Acetaia: . Visit 1.5 H
2:00pm: Leave for Ravenna: Guided tour: 2H/145K
4:30-6:30 Tour of Ravenna
7 pm: ristorante for dinner
Over night in hotel at Ravenna
Ready to take the next step. Please click the link below to go to the application page.

Ready to take the next step. Please click the link below to go to the application page.
Cultura Week at Villa Daniela Grossi

Continued
DAY 9: SUNDAY OCT 17: VENICE: HOTEL AL PIAVE B/L/D
8:00: Leave for Venice: 2.5H/144K with stop
12:00pm: Arrive Tronchetto/ water taxi to hotel/portage
Afternnon free to explore Venice. Book tours before hand
7:30PM; Gather in lobby for dinner
DAY 10: MONDAY OCT. 18: VENICE: HOTEL AL PIAVE B/D
9am: Leave for boat for Murano and Burano.
Noon: Pizza Lunch After visit to the Glass factory
Next boat to Burano famous for its lace
5pm: Return to hotel in Venice/ Dinner on your own
7:30: Meet at hotel to go to dinner
Night to enjoy café in Piazza San Marco or take a romantic gondola ride
DAY 11: TUESDAY OCT. 19: VENICE : HOTEL BELLAGIO BD
7am: Breakfast in hotel
Leave hotel with luggage to meet our bus
Stop to visit the city of Bergamo :3H/228K
4pm: Arrive at hotel in Bellagio: 1.5H/58K
7:30pm: Dinner
DAY 12: WED OCT. 20: HOTEL DU LAC BELLAGIO B/
DAY TO RELAX AND EXPLORE BELLAGIO. GREAT SHOPPING. OR TAKE A BOAT CRUISE ON LAKE COMO DINNER ON OUR OWN
DAY 13: THURSDAY OCT. 21: HOTEL AT MALPENSA AIRPORT B/D
Morning in Bellagio
6pm: Leave for dinner at Rosso di Sera:1H/39K
After Dinner Bus takes us to the hotel at Malpensa Airport:45M/52K
DAY 00: FRIDAY OCT. 22: FLIGHT TO NEWARK AIRPORT B
TRIP INCLUDES
1. Week stay at the charming & relaxing Villa Daniela Grossi near Lucca www.villadanielagrossi.it/ Hotels in Ravenna, Venice, Bellagio & Malpensa
MEALS
14: Breakfast
11: Dinners with 2 hands on cooking classes
4: Lunches
1 Wine tastings with lunch
1: Truffle hunt with lunch
NOT INCLUDED
International Flight & Beverages with meals (water included) optional tours
Tips for villa staff & Bus driver, hotel chambermaids
CONTACT INFO
Alfredo de Bonis/email:adbonis@aol.com website: www.alfredotoursitaly.com
Telephone #: 732-910-5244/
Address: 740 Hermann Rd. Apt. 335 North Brunswick,N.J. 08902
Ready to take the next step. Please click the link below to go to the application page.
Speak to someone now
Alfredo  732-910-5244
Or fill out our contact form to get more information.
EXPLANATION OF RESPONSIBILITIES & TOUR CONDITIONS OF ALFREDOTOURSITALY
1) Initial deposit of $1,000 on signing up.
2) $500 non- refundable
3) Second payment ½ of Balance due in 30 days
4) Final Payment due 60 days before the departure
Payments can be made by check made out to Alfredo de Bonis: Mailed to P.O. Box 191 Milltown N.J. 08850,
Payment dates may change according to the booking and travel date.
Cancellation Fees
1) More than 60 days the non-refundable portion will be retained
2) 60-16 days prior to departure: 30 % of land price
3) 15- 1 days prior to departure: 50% of land price
4) Day of departure: 100% of land price
You can purchase travel insurance through TRAVELEX insurance. Call 1-800-228-9792 Location # is: 30-0346 used to indication that you are traveling with AlfredoToursItaly
See Sicily, Ischia, Sorrento and Amalfi Coast
 June 5th to June 16th, 2022
10 Land Days
September 25th to October 8th, 2021
13  LAND DAYS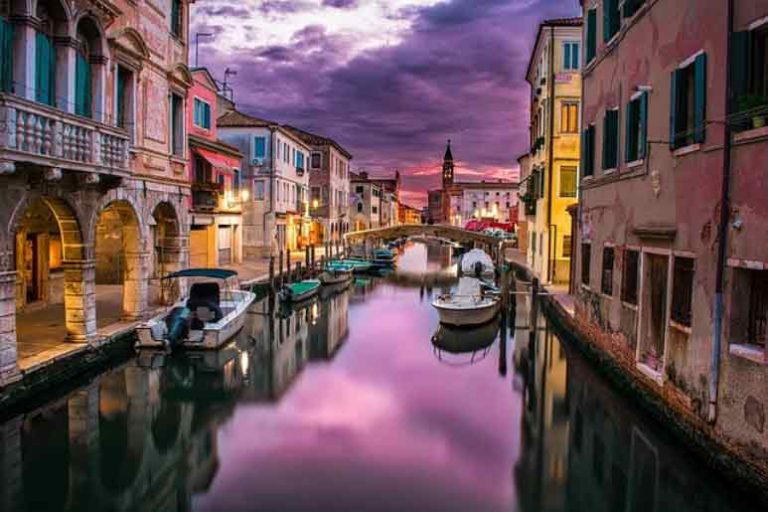 All 2020 Tours Canceled due to Covid-19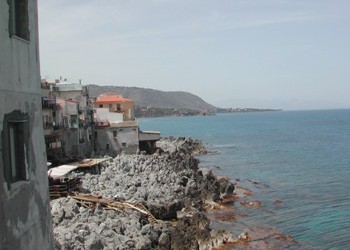 Trip to Sicily & Ischia, Rome
Sept 12-Sept 25, 2020
12 LAND DAYS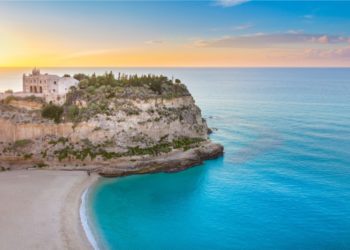 Trip Byzantine Heritage
MAY 15-JUNE 1, 2020
16 LAND DAYS
Trip to Northern Italy

OCT. 4-15, 2020

10 LAND DAYS
Trip to Ischia, Rome, Florence & Venice
SEPT. 19-Oct 2, 2020
12 LAND DAYS 
All 2020 Tours Canceled due to Covid-19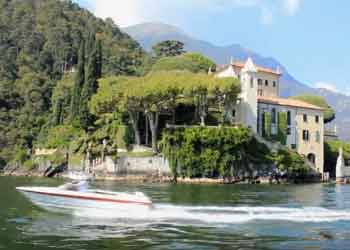 Create your Own Custom Tour
You Decide When Your Choice of  LAND DAYS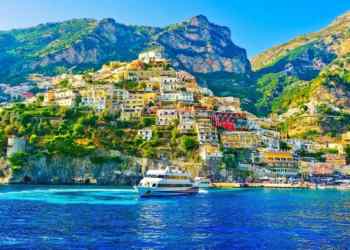 Trip to Amalfi Coast & Sicily
June 9-24, 2020
16 LAND DAYS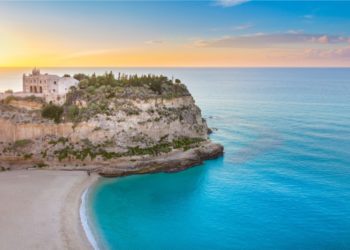 TripRome, Amalfi Coast, Calabria & Sicily 
JUNE 26-JULY 12, 2020
10 LAND DAYS
Trip To Rome, Sorrento & Tuscany
Sept. 12-25, 2020
13 LAND DAYS