Alfredo's Cucina e'
Cultura Week
at Villa Daniela Grossi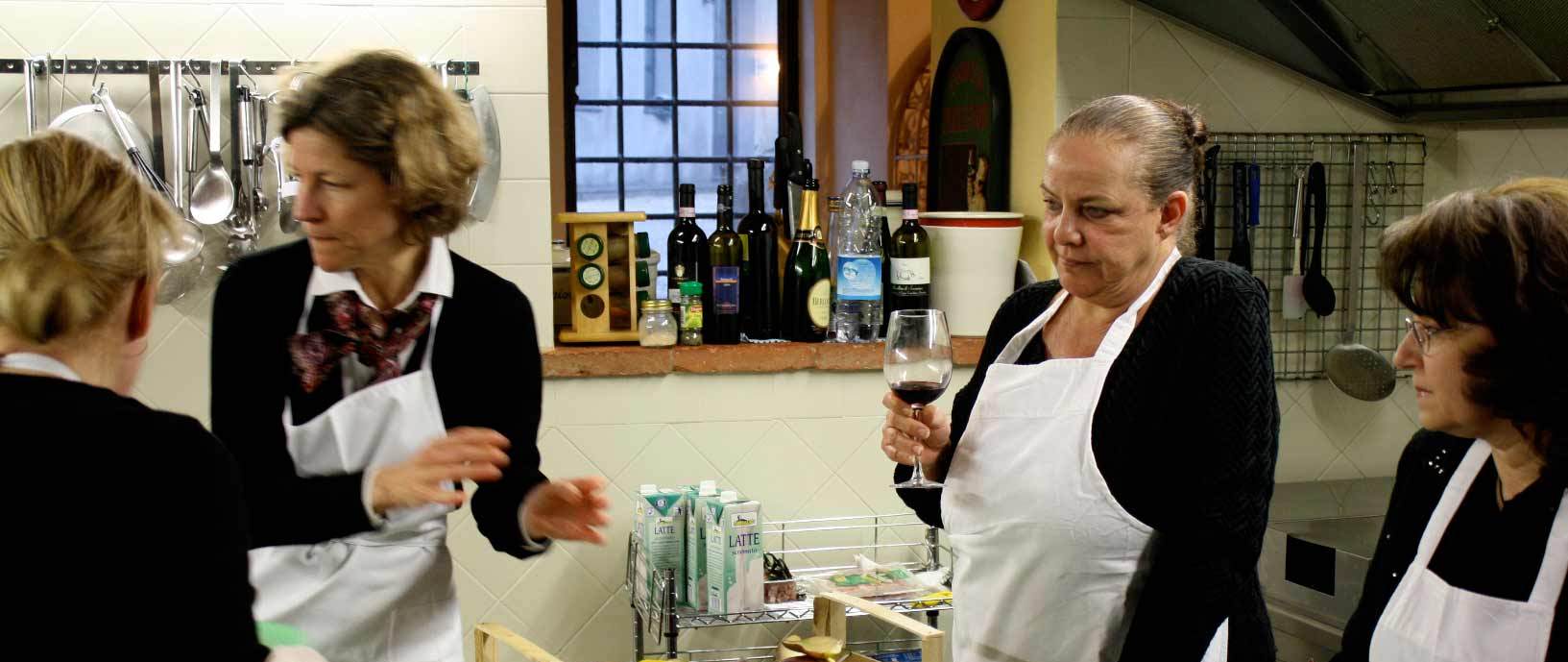 Kitchen and Culture Week
October 17 to October 24, 2020
Learn to create Local Lucchese dishes that you love so much!
This trip will focus on the local cuisine and how to make it. We will also be visiting some of the local shops and food factories…ex cheese farm
Includes….
7 land days
7 nights at Villa Daniela Grossi
Price: $2,995 min 16-max 20
Single Supplement Villa:  $250.00
Not included international flight
B=Breakfast L=Lunch D=Dinner
DAY 0 ~ FRIDAY OCT. 16 NEWARK AIRPORT
6:25pm: Leave Newark on UA flight #19 to Milano
DAY 1 ~ SATURDAY OCT. 17: VILLA DANIELA GROSSI: D
8:40am: Land in Malpensa airport Milan, meet our bus driver
10:30am: Leave for Villa Daniela Grossi 4H/350K with stop
12:30pm: Lunch at Autogrill
3pm: Stop at Esselunga Supermarket to pick up supplies (toiletries, water, snacks, etc)
4:30pm: Arrive at Villa Daniela Grossi
6pm: Mass at local church (optional)
8pm: Dinner at Villa offered by Daniela and Narciso, your hosts.
Sommelier class conducted by Andrea & Kathy Paganelli
DAY 2 ~ SUNDAY OCT. 18: VILLA DANIELA GROSSI: B/D CLASS
8am: Breakfast at Villa
9am: Free day in Lucca to shop and stroll with a guided tour in the morning
7pm: Dinner at the Villa prepared by Alfredo & Andrea with class
DAY 3 ~ MONDAY OCT.19: VILLA DANIELA GROSSI: B/L/D
8am: Breakfast at Villa
9am: Visit to the Bridge of the Devil in Tuscany (there are 8 others in Italy!)
10am: Visit to cheesemaking farm: Caseificio Bertagni in Garfagnana.
1pm: Lunch Vecchio Mulino Osteria in Castelnuovo di Garfagnana)
http://vecchiomulino.info/index.php
4pm: Afternoon free: Return to Villa to relax or use the pool
8pm: Dinner in Lucca: Osteria Baralla, a la carte
http://www.osteriabaralla.it/en
DAY 4 ~ TUESDAY OCT. 20: VILLA DANIELA GROSSI: B/D CLASS
7am: Breakfast at Villa
8am: Drive to Pisa to visit the Campo dei Miracoli: Leaning Tower, Baptistry, Duomo and Campo Santo
12:00pm: Time for a quick lunch.
2:00pm: Visit to the Certosa di Pisa
5:00pm: Return to villa to relax at the pool (weather permitting)
7:30pm: Dinner at the villa prepared by Alfredo & Andrea Class & Local Chef
DAY 5 ~ WED. OCT. 21: VILLA DANIELA GROSSI: B/D
8am: Breakfast at Villa
9am: Leave for visit to Cinque Terre. Travel by train or hiking
(Some of us will hike the path on the cliffs, others will travel by ferry and train between the five little coastal towns. We start at the southernmost town, Riomaggiore. Walk through town, shop, take the ferry to Vernazza for lunch. Some opt to hike from Vernazza to Monterosso. Others take the train to Monterosso. Monterosso is the northernmost town of the five.
Walk around, shop, snack, meet up with the hikers, and meet our bus for travel back to
the Villa.)
7pm: Dinner at Ammodonostro in Lucca.
http://www.ristoranteammodonostro.it
DAY 6 ~ THURSDAY OCT. 22: VILLA DANIELA GROSSI: B/L/D
7am: Breakfast at Villa
8am: Go to truffle hunting and lunch
Visit to San Gimignano & the American Cemetery
8pm: Pannini and Gelato dinner at villa

Cultura Week at Villa Daniela Grossi

Continued
DAY 7 ~ FRIDAY SEPT. 23 : VILLA DANIELA GROSSI: B/L/D
8am: Breakfast at Villa
9:30am: Visit to medieval town of Montecarlo
http://www.comune.montecarlo.lu.it/home.html
11:30am: Visit to Bonamico Winery in Montecarlo for tasting and lunch
http://www.buonamico.it
3pm: Return to villa; optional visit to Villa Torrigiani, walking distance from our villa
7pm: BBQ Toscana by Villa staff
(Bistecca Fiorentina, trofie al pesto, salad, vegetable, potatoes, desserts)
DAY 00~ SATURDAY SEPT. 24: LEAVE VILLA FOR HOME OR EXTENDED STAY
Depending on what your program is, I can help you set up transportation.
Anyone interested can come to Rome with me for an extended stay
TRIP INCLUDES
1. Week stay at the charming & relaxing Villa Daniela Grossi near Lucca www.villadanielagrossi.it
2. 7 Breakfasts at villa
3. 3 Lunches including a Truffle hunt with lunch
4. 7 Dinners including 2 hands on classes at the villa
5. Transportation by Tuscan Driver from pick up to last day (extra cost according to where you will be going on the last day)
6. Visit to Bonamici winery with tour, tasting and lunch
NOT INCLUDED
International Flight & last day transporation
Speak to someone now
Alfredo  732-910-5244
Or fill out our contact form to get more information.
EXPLANATION OF RESPONSIBILITIES & TOUR CONDITIONS OF ALFREDOTOURSITALY
1) Initial deposit of $1,000 on signing up.
2) $500 non- refundable
3) Second payment ½ of Balance due in 30 days
4) Final Payment due 60 days before the departure
Payments can be made by check made out to Alfredo de Bonis: Mailed to P.O. Box 191 Milltown N.J. 08850,
Payment dates may change according to the booking and travel date.
Cancellation Fees
1) More than 60 days the non-refundable portion will be retained
2) 60-16 days prior to departure: 30 % of land price
3) 15- 1 days prior to departure: 50% of land price
4) Day of departure: 100% of land price
You can purchase travel insurance through TRAVELEX insurance. Call 1-800-228-9792 Location # is: 30-0346 used to indication that you are traveling with AlfredoToursItaly
Upcoming Tours 2019 & 2020!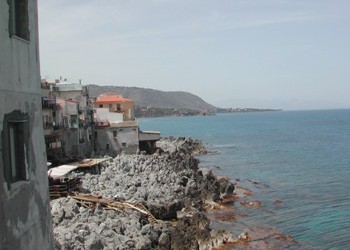 Trip to Sicily & Ischia, Rome
Sept 12-Sept 25, 2020
12 LAND DAYS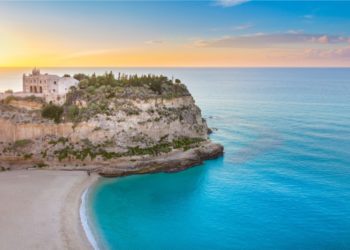 Trip Byzantine Heritage
MAY 15-JUNE 1, 2020
16 LAND DAYS
Trip to Northern Italy

OCT. 4-15, 2020

10 LAND DAYS
Trip to Ischia, Rome, Florence & Venice
SEPT. 19-Oct 2, 2020
12 LAND DAYS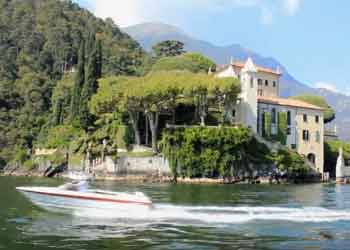 Create your Own Custom Tour
You Decide When
Your Choice of  LAND DAYS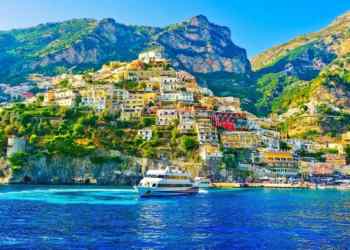 Trip to Amalfi Coast & Sicily
June 9-24, 2020
16 LAND DAYS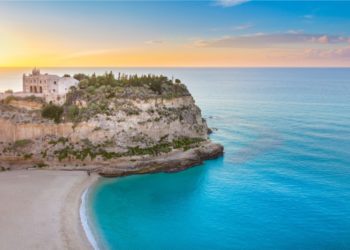 TripRome, Amalfi Coast, Calabria & Sicily 
JUNE 26-JULY 12, 2020
10 LAND DAYS
Trip To Rome, Sorrento & Tuscany
Sept. 12-25, 2020
13 LAND DAYS