South To North
Tour
Italy
South To North Tour Italy

July 8th – July 19th, 2021
10 LAND DAYS
Includes…
3 NIGHTS IN ISCHIA, 3 NIGHTS IN ROME, 1 NIGHT IN FLORENCE & 3 NIGHTS IN VENICE
PRICE BASED ON 16: $3,795
(I'll check with United for a group airfare
Per Diem Cost: $380
Itinerary…
DAY0: FRIDAY JULY 8: FLIGHT UA 964 FROM NEWARK TO NAPLES
5:10 DEPARTURE
DAY 1: SAT. JULY 9: ISCHIA Hotel Il Moresco: B/D
7:55 AM: Flight arrives in Naples. Met by Silvestri with bus take us to the port for the boat to Ischia
11:30 AM: arrive in Ischia. Transfer to hotel
Free Afternoon at the hotel pool or on the beach
7:30 PM: Dinner
DAY 2 SUNDAY JULY 10: ISCHIA Hotel Il Moresco: B /D
8; 00 AM: Breakfast at hotel
9:00 AM: Visit the Castello with transportation to the Castello included
PM: Relax at the pool or go to the beach
Dinner at a local ristorante
DAY 3 MONDAY JULY 11: ISCHIA Hotel Il Moresco: B
Visit one of the many SPAS on the Island
Or visit another beach like Sant'Angelo or
take a boat to Capri, Procida, or the mainland
Dinner on your own
DAY 4 TUES JULY 12: ROME HOTE CARDINAL STPETER B/D/
9 AM: Early departure on Boat to Port of Naples where our driver
Will be waiting for us to take us to Rome
Stop at Autogrill for lunch on route
Naples to Rome: 2.5 H/230 K excluding lunch stop
4-5 PM: Arrive at hotel in Rome
Dinner near the hotel
DAY 5 WED. JULY 13: ROME CARDINAL ST.PETER B/D
DAY TO FULFILL YOUR BUCKET LIST
Afternoon Guided Visit to the Vatican Museums, Sistine Chapel & the Basilica of St. Peters included. Transporation into town
Dinner
DAY 6 THURS JULY 14: ROME CARDINAL ST.PETER B/L/D
7:00 AM: Breakfast at hotel
8:00 AM: 3 Hour city bus tour ending at the Coliseum. Buy tickets beforehand includes the Forum. Walk to the Campidoglio.
1:00PM Lunch at Corsi on the Via del Gesu
After Lunch walking tour: Fountain of Trevi, Pantheon, Piazza Navona
8:00 PM: Gala Dinner at Memos
Bus back to the hotel after dinner


DAY 7 FRIDAY JULY 15: FLORENCE HOTEL HILTON METRO B/D
7:00 AM: Breakfast in hotel
8:00 AM: Leave for Florence:3H/285K with stop
12:00 PM; Arrive at the hotel outside Florence/take the tram into Florence
Included Tickets to the Accademia David & the Uffizi art gallery
Day in Florence with dinner
10 PM: Return to the hotel for night stay
DAY 8 SAT. JULY 16: VENICE: HOTEL AL PIAVE B/D
7; 00 AM: Breakfast at hotel
8:00 AM: Bus loaded and departs for Modena:132K/2H
9:30 AM: Arrive at Ferrari Museum for a visit
12:00PM: Lunch at Autogrill Eataly Secchia Ovest
2:00 PM; Visit to the Balsamic Vinegar farm Acetaia del Cristo
4:00 PM: Leave for Venice Tronchetto for a water taxi to hotel: 2.5H/166K
8:00 PM: Gather in the lobby to walk to the ristorante
South To North Tour Italy

July 8th – July 19th, 2021
Continued
DAY 9 SUNDAY JULY 17: VENICE HOTEL AL PIAVE B/
FREE DAY FOR YOUR BUCKET LIST IN VENICE
Dinner on your own.
DAY 10: MONDAY JULY 18: VENICE HOTEL AL PIAVE B/L/D
7:00 AM: Breakfast at hotel
9:00 AM: Tour of Murano(Glass) with Pizza lunch
Burano(Lace) in the Lagoon
7:30 PM: Leave for Dinner at il Trovatore
DAY 00: TUES JULY 19: FLIGHT VENICE TO NEWARK B
7:00 AM: Breakfast in hotel
8:00 AM: Water taxi to airport 1-hour ride
9:00 AM: Arrive at Airport
11:05 UA flight # 169 Leave direct to Newark
2:30 PM; Flight arrives in Newark
INCLUDES:
HOTELS IN VENICE, FLORENCE, ROME & ISCHIA
AS INDICATED OR SIMILAR
TRANSPORTATION THROUGHOUT
MEALS
10 BUFFET BREAKFAST IN HOTELS
8 ALA CARTE DINNERS SET MENUS
2 LUNCHES
WATER ON THE TABLE
NOT INCLUDED
ROUND TRIP TO ITALY, BEVERAGES WITH MEALS
TIPS
Speak to someone now
Alfredo  732-910-5244
Or fill out our contact form to get more information.
1) Initial deposit of $1,000 on signing up.
2) $500 non- refundable
3) Second payment ½ of Balance due in 30 days
4) Final Payment due 60 days before the departure
Payments can be made by check made out to Alfredo de Bonis: Mailed to P.O. Box 191 Milltown N.J. 08850,
Payment dates may change according to the booking and travel date.
Cancellation Fees
1) More than 60 days the non-refundable portion will be retained
2) 60-16 days prior to departure: 30 % of land price
3) 15- 1 days prior to departure: 50% of land price
4) Day of departure: 100% of land price
You can purchase travel insurance through TRAVELEX insurance. Call 1-800-228-9792 Location # is: 30-0346 used to indication that you are traveling with AlfredoToursItaly
EXPLANATION OF RESPONSIBILITIES & TOUR CONDITIONS OF ALFREDOTOURSITALY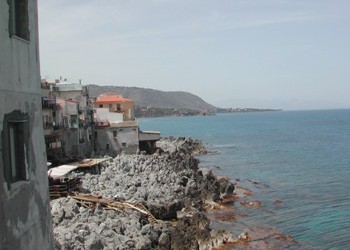 Trip to Sicily & Ischia, Rome
Sept 12-Sept 25, 2020
12 LAND DAYS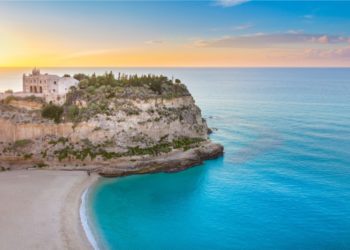 Trip Byzantine Heritage
MAY 15-JUNE 1, 2020
16 LAND DAYS
Trip to Northern Italy

OCT. 4-15, 2020

10 LAND DAYS
Trip to Ischia, Rome, Florence & Venice
SEPT. 19-Oct 2, 2020
12 LAND DAYS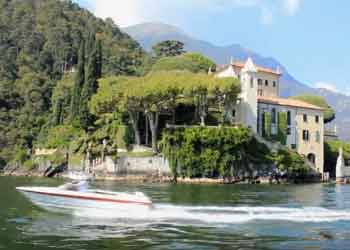 Create your Own Custom Tour
You Decide When Your Choice of  LAND DAYS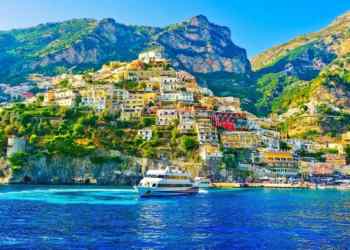 Trip to Amalfi Coast & Sicily
June 9-24, 2020
16 LAND DAYS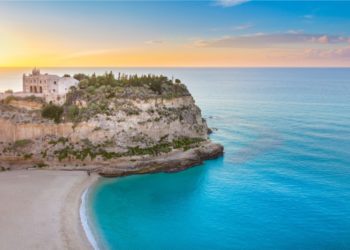 TripRome, Amalfi Coast, Calabria & Sicily 
JUNE 26-JULY 12, 2020
10 LAND DAYS
Trip To Rome, Sorrento & Tuscany
Sept. 12-25, 2020
13 LAND DAYS