Sidewalk Cafe' Taormina Sicily
Cathedral In Modica Sicily
Grand South Italy Tour
Includes….
SICILY, ISCHIA, SORRENTO
10 DAYS LAND TOUR
SUNDAY JUNE 5TH TO THURSDAY JUNE 16TH 2022
ROUND TRIP AIR FROM/TO NEWARK – ECONOMY
AIR FROM ROME TO CATANIA
AIR FROM CATANIA TO NAPLES
HOTELS + TAXES
10 BREAKFASTS
3 LUNCHES
7 DINNERS
Cost:
DOUBLE – $ 4,375 PER PERSON
SINGLE – $ 4,900
TRIPLE – $ 4,200 PER PERSON
Payments- Double Occupancy -1ST Payment – $ 1,000 deposit to reserve your spot
2nd Payment – $ 1,000 – November 1st
3rd Payment – $ 1,000 – January 1st
Final Payment – February 20th
IF YOU WANT TO RESERVE YOUR OWN AIR CREDIT OF $ 1,000 WILL BE DEDUCTED FROM PRICES.
ECONOMY PLUS IS AVAILABLE AT ADDITIONAL COSTS.
Maximum 40 Guests
Itinerary:
DAY 0: JUNE 5: Flight from Newark to Rome
4 NIGHTS IN SICILY
DAY 1: JUNE 6: Arrive in Rome for transfer flight to Catania Sicily
DAY 2, 3, 4,: JUNE, 7, 8, 9: Day trips around the East Coast of Sicily visiting a vineyard on Mt. Etna, day in Taormina, Tour of Catania, lunch at an CASA DAMA farm, Visit to Noto for Italy's best gelato.
3 NIGHTS ON ISCHIA
DAY 5: JUNE 10: Flight from Catania to Naples.
Transfer to docks for boat to Ischia. Then transfer to hotel
DAY 6, 7, JUNE 11,12 Three days in Ischia to fulfill your bucket list, tour the Medieval Castle, spend a relaxing day at one of the many spas on the island, relax at the sandy beach
3 NIGHTS IN SORRENTO
DAY 8, 9, 10 JUNE 13, 14, 15
We take another boat to Sorrento for three days to enjoy the Amalfi coast, take the train to Pompeii or boat to Capri if you wish.
DAY 00: JUNE 16: Transfer from hotel in Sorrento to Airport in Naples for flight to Newark
Speak to someone now
Alfredo  732-910-5244
Or fill out our contact form to get more information.
EXPLANATION OF RESPONSIBILITIES & TOUR CONDITIONS OF ALFREDOTOURSITALY
1) Initial deposit of $1,000 on signing up.
2) $500 non- refundable
3) Second payment ½ of Balance due in 30 days
4) Final Payment due 60 days before the departure
Payments can be made by check made out to Alfredo de Bonis: Mailed to P.O. Box 191 Milltown N.J. 08850,
Payment dates may change according to the booking and travel date.
Cancellation Fees
1) More than 60 days the non-refundable portion will be retained
2) 60-16 days prior to departure: 30 % of land price
3) 15- 1 days prior to departure: 50% of land price
4) Day of departure: 100% of land price
You can purchase travel insurance through TRAVELEX insurance. Call 1-800-228-9792 Location # is: 30-0346 used to indication that you are traveling with AlfredoToursItaly
Upcoming Tours 2019 & 2020!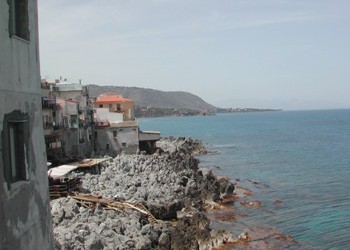 Trip to Sicily & Ischia, Rome
Sept 12-Sept 25, 2020
12 LAND DAYS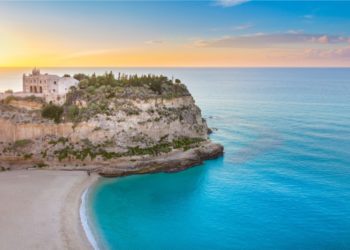 Trip Byzantine Heritage
MAY 15-JUNE 1, 2020
16 LAND DAYS
Trip to Northern Italy

OCT. 4-15, 2020

10 LAND DAYS
Trip to Ischia, Rome, Florence & Venice
SEPT. 19-Oct 2, 2020
12 LAND DAYS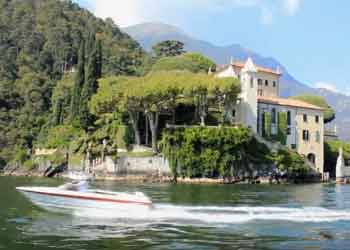 Create your Own Custom Tour
You Decide When Your Choice of  LAND DAYS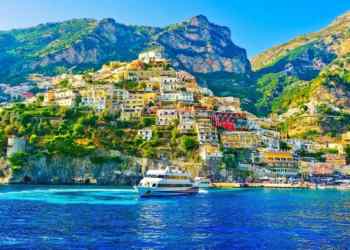 Trip to Amalfi Coast & Sicily
June 9-24, 2020
16 LAND DAYS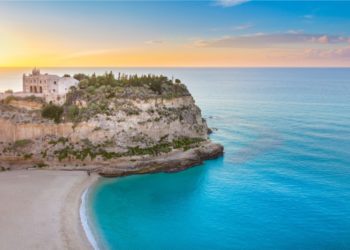 TripRome, Amalfi Coast, Calabria & Sicily 
JUNE 26-JULY 12, 2020
10 LAND DAYS
Trip To Rome, Sorrento & Tuscany
Sept. 12-25, 2020
13 LAND DAYS