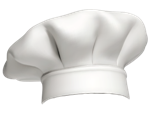 Week Of Sept 30th To Oct 4th
COST PER PERSON: $16.00
WHOLE CHEESECAKE: $25
DESSERT SLICES
HOMEMADE CHEESECAKE: $5.95
PLACE ORDER ANYTIME UP UNTIL THE DAY BEFORE
PREPARED FOR PICK UP ON WEDNESDAY, FRIDAYS AND SUNDAYS
PICK UP TIME: 3-5:30PM
PICK UP IN BAR AREA
LOCATION: AMERICAN LEGION 1015 LINWOOD PL. NO. BRUNSWICK, N.J.

ALL ORDERS SERVED WITH MIXED SALAD, HOMEMADE BALSAMIC VINAIGRETTE & ROLLS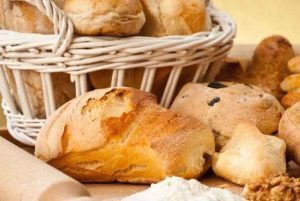 Main Course:     For WEDNESDAY SEPT 30th
1)HOMEMADE MANICOTTI WITH RICOTTA & SPINACH,
2) HOME MADE CHEESE RAVIOLI IN BOLOGNESE SAUCE'
3) ORICCHIETTI WITH SAUSAGE & BROCCOLI RABE
PARMIGIANA
MIXED SALAD WITH HOMEMADE BALSAMIC DRESSING
BREAD
Main Course:      For FRIDAY SEPT 25TH
PORK CUTLETS IN A LEMON SAUCE TOPPED WITH RED ONION BALSAMIC MARMAMADE
SIDE: RISOTTO MILANESE
MIXED SALAD WITH HOMEMADE BALSAMIC DRESSING
BREAD
Main Course:      For SUNDAY Oct 4th
ROASTED TURKEY BREAST WITH GRAVY
SIDE: SAUSAGE STUFFING & MASHED POTATOES
MIXED SALAD WITH HOMEMADE BALSAMIC DRESSING
BREAD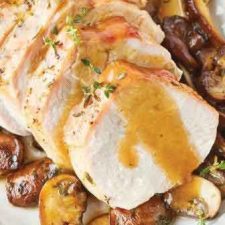 If you have a favorite dish that you remember from my Ristorante Alfredo days let me know by emailing me 3 days before pickup
Homemade New York Style Cheese Cake
YOU CAN ORDER MY CHEESECAKE FOR PICK UP WITH YOUR ORDER
COST: $25.00
CHEESECAKE BY THE SLICE: $5.95
FRUIT TOPPING WITH WHIPPED CREAM: ADD $8.00
Do to pay-pal not releasing money and holding our finances hostage, we are no longer  processing payments here through pay-pal.. You can still order. Just send us an email or call and we will have your meal ready for pickup just like before. You can pay cash or check when you come and pick up your meal. In the meantime we will be looking for another payment solution for you.
Hi everyone, Up to now you were able to order my dinners and pay for them with PAYPAL. Unfortunately they have giving me a lot of problems over reimbursement of my money. I now have to wait over two weeks for reimbursements. They doesn't work for me, especially in these hard times.
So, now you can order directly to me at my email address: adbonis@aol.com.
Give me the date, number of dinners, time of pick up, any extras like desserts and any think special, like no onions in the salad!. You can pay by check or in cash when you arrive.
The weekly menu will still be listed on my website: www.alfredotoursitaly.com/catering and via emails then I will send out, and on Facebook.
Thanks for all your orders that has made this venture a great success.


Delicious New York Style Cheese cake
Fresh Baked Bread With Every Meal!
Healthy Salad With Homemade Balsamic Dressing!
Call: 732-910-5244
Thank you for your patience and understanding on this matter?
Alfredo Debonis